How To Grow Beard Naturally At Home: Growing a full, thick, and luxurious beard is not so easy for everyone. Because the hair on your head does not need to be thick and long, but your beard and mustache need.
Also, growing a thick beard and mustache is a long journey where you have to be patient and you cannot expect your beard to grow overnight. But the good news here is that there are some simple methods that if you follow it, it can help your beard grow naturally thicker on your cheeks.
Just you have to implement these easy things in your routine. So let's discuss the effective ways that you can grow natural beards and mustaches quickly at home.
1. Amla Oil
Facial massage with amla oil is one of the best natural home remedies for quick or hair growth at home. Amla oil is a boon for growing beard.
Massage your face with amla oil for 20 minutes every day and then wash it off with plain water. If you want, you can mix amla oil with mustard leaves and massage it on the face.
For this, you first make a paste of mustard leaves and then put a drop of amla oil in it. After that, apply this paste on your beard and mustache and leave it on for 20 minutes.
Then wash your face with plain water and wipe with a clean cloth. If you do this regularly 3 or 4 times a week, you can definitely get a thick shave on your cheeks.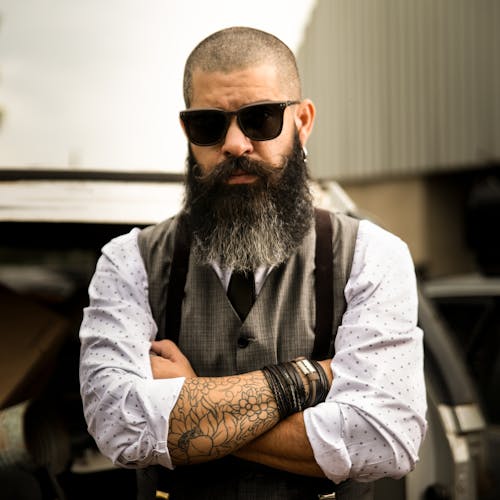 2. Coconut Oil
Coconut oil massage is one of the ways by which you can enhance facial hair. Mix coconut oil with henna oil and Apply the mixture on the face with a cotton ball. Rinse with cold water after about 15 minutes. Do this three times a week for best results.
3. Lemon And Cinnamon
Lemon and cinnamon are also good for promoting facial hair growth. Mix one tablespoon ground cinnamon bark with two tablespoons lemon juice. Apply the mixture on your face and then rinse off in cold water after 20 minutes. Use this remedy about twice a week for best results.
4. Olive Oil
A Moroccan study actually found that extra virgin olive oil can have an effect on androgenic hormones the same hormone that stimulates beard growth.
In their experiments, young men changed their main source of fat to olive oil for two weeks, then compared their testosterone levels to the initial levels.
Surprisingly, olive oil was able to increase its testosterone levels by 17.4% – which helps encourage your facial hair to grow even longer. Olive oil is not only known for its healthy monounsaturated fat and plenty of antioxidants; It is also good for your beard growth hormone.
5. Eucalyptus oil
Eucalyptus is a very effective home remedy for fast beard growth. Although eucalyptus is known to help enhance hair growth, your eucalyptus oil should not be applied directly to your skin.
Instead, try mixing it with water or using a natural skincare product present as an ingredient. Mix one part of eucalyptus oil with four parts of eucalyptus water before applying to the skin of your beard and mustache.
Then rub it on the skin of your beard and mustache with the help of a cotton ball and then leave it on your skin for a while after applying it.
Eucalyptus facial cleansers and moisturizers are more recommended than using eucalyptus oil that you can apply to grow a beard at home.
6. Clean Moisturised Skin
When the skin is moisturized, facial hair has a better environment for rapid growth. In addition, oily, dirty and dead skin should be such that your pores block the ground level. Keeping your face clean and moisturized regularly makes your facial hair grow very fast.
7. Protein And Saturated Fat
Protein and saturated fats are two important nutrients that promote healthy, rapid hair growth, including facial hair growth. Fish and beans are great food sources of protein.
Animal fats and eggs are also a part of these food sources. Thus, excessive intake of these healthy foods helps to stimulate hair growth faster. However, you should also limit your intake of these fats as excessive intake can lead to circulatory problems.
8. Coffee
Coffee can legitimately grow your facial hair faster. At the very least, it seems to be the growth hormone responsible for blooming beard follicles; Testosterone.
This has been seen in many human studies, as explained by the famous test.com, and there is also a rat study that found that coffee was able to increase DHT levels.
After all, according to Healthline, coffee is actually one of the best sources of daily antioxidants.